Tag Archives: Stephanie Perkins
First things first: the randomly-selected winner of LOLA AND THE BOY NEXT DOOR giveaway was Ruthie! Thanks everyone for commenting and coming by, I know I speak for both of us when I say that it was a ton of fun re-reading the Anna & the French Kiss swoon. We have another giveaway coming up Wednesday – of DAUGHTER OF SMOKE AND BONE by Laini Taylor.
We are so overdue for this post, but Holy Hot Cricket this last week was nuts. Priorities: here's some swoon:
Anyway, recovering from Comic Con requires at least a week, and of course it was a bananas work week (Lo) and/or everyone in the family got sick (Christina), so I think this week is the one for actual recovery.
The usual SDCC awesome?
Read More »

Finally, we're here we're here! Our site is up and we can share books and news! and kid stories! and our writing woes and victories! and pictures that make us swoon!
First up, a giveaway. We've been gathering books for months and are GIVING THEM ALL AWAY! Signed copies of books like: Warm Bodies by Isaac Marion, Lips Touch (Three Times) by Laini Taylor, Nightshade and Wolfsbane by Andrea Cremer, Divergent by Veronica Roth, AND LOTS MORE…
Such as…OH LOOKIE HERE: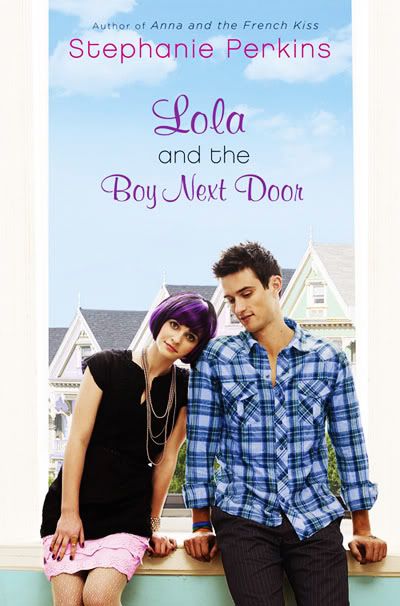 To get this party started all proper  with some epic swoon, we're giving away a signed copy of LOLA AND THE BOY NEXT DOOR by the amazing Stephanie Perkins, and all you have to do is leave a comment here with your favorite swoony, badass, or pretty-prose line from ANNA AND THE FRENCH KISS.
Yes, it's that easy. We will choose a winner at random, so make sure to leave your email address in the comment, okay? OKAY! *clappy hands*
We've both read, and loved, LOLA and it will be hard to part with it, but *DEEP BREATH* that's okay because it will be released on September 29, 2011, and we can pre-order it here.
So leave a comment (with your favorite quote), look around (we're just getting started, so bear with us) and follow our Tumblr and Twitter (Lo & Christina) for picspirations and post updates.
The giveaway closes Saturday, July 30, 2011 at 10PM Pacific. **THIS GIVEAWAY IS NOW CLOSED**
Can't wait to swoon with you guys!

Read More »